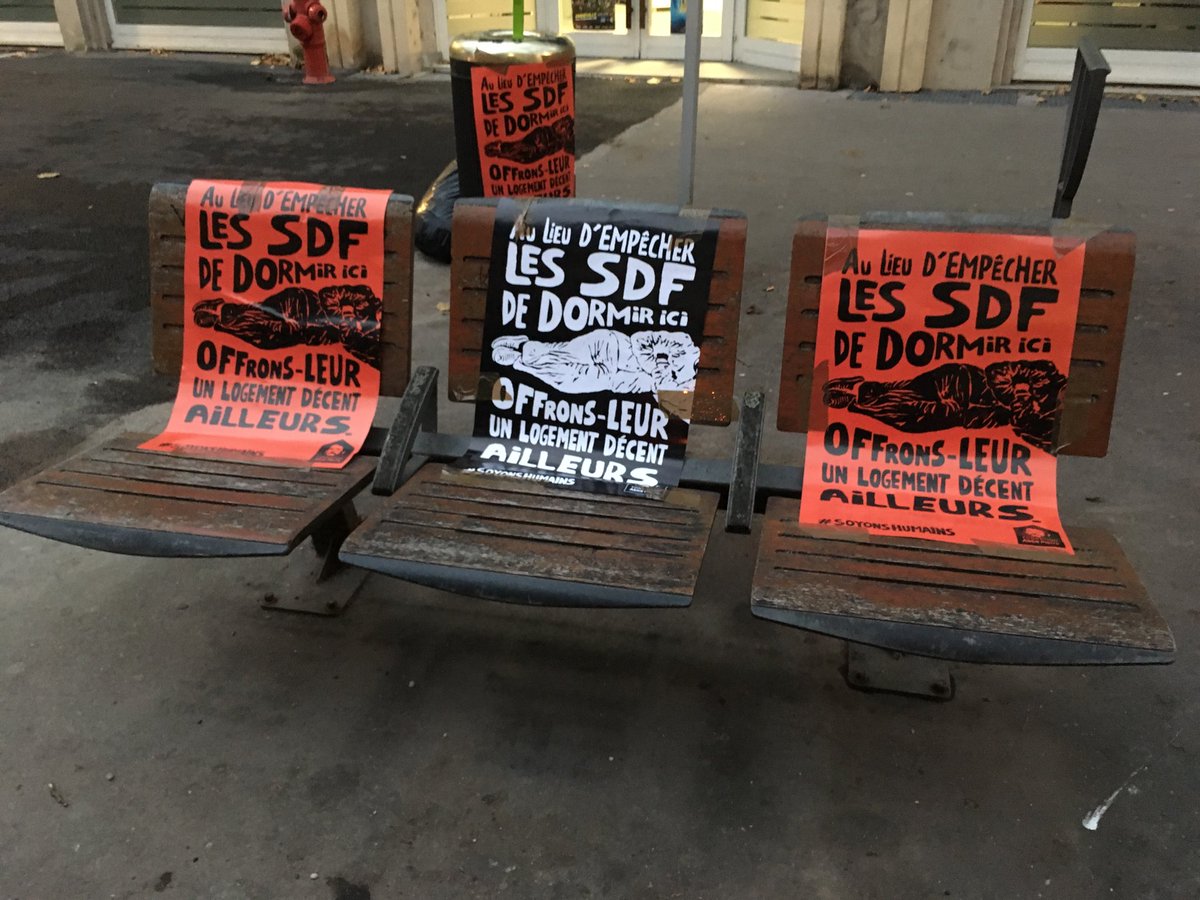 Fondation Abbé Pierre
and Emmaus Solidarité 
have launched a campaign against the 'anti-homeless measures' in different French cities. In most big cities, anti-homeless measures, such as anti-homeless benches or spikes in window shops, have become commonplace. With the Soyons Humains campaign, they want to raise awareness for this issue and advocate for a humane approach to homeless people. Instead of fighting homeless people, we should fight homelessness, the organisation argues.
The Abbé Pierre Foundation and Emmaus Solidarité are fighting a daily battle against poor housing and for people in precarious situations. This Campaign aims to denounce the inhuman way in which are treated, iin France, the homeless people and more generally those severely excluded. They ask the general public to support their fight by tweeting anti-homeless street furniture photos they encounter with the hashtag #SoyonsHumains.
FEANTSA condemns the d
efensive architecture
 used in most cities across Europe. We have recently urged cities to uphold the rights of homeless people with the Homeless Bill of Rights.